Buying a mobile alpine hut
Rustic mountain huts and wooden pavilions
In many standard sizes or individually custom made
Ideal for expanding your gastronomy
The highlight for public festivals, as an event location or for markets

As Aprés Ski Bar THE attraction!

The mobile mountain hut as an alternative to the umbrella bar!
Are you looking for something rustic, cosy, with an atmosphere like on a real alpine pasture?
A special highlight in our offer are the individually manufactured wooden pavilions and wooden huts.
Mobile wooden pavilion and alpine huts in traditional Tyrolean or Zillertal style
To bring the flair of the Alps to your location, a mobile alpine hut is just the thing - it combines rustic design with a functional concept. The wooden pavilions and alpine huts, like our umbrella bars, are designed as flying constructions and therefore in most communities do not require any prior construction negotiations.
We offer our huts and pavilions in a standardised way: this increases efficiency in terms of transport and assembly. Of course, our huts and pavilions can also be adapted to your individual wishes.
Special features
Traditional design with elements of old wood and sunburnt boards
Attention to detail - many small elements that remind of a real alpine pasture
Numerous models with proper insulation for cold temperatures;
designed for high snow loads
Different possibilities to arrange the bar and design the interior
mobile construction ("flying construction"), certified construction book
We have partners in Germany and Austria who finance the purchase of an alpine hut.
Our huts and pavilions have already been used at folk festivals and fairs, as a restaurant, après-ski bar, business expansion and accommodation.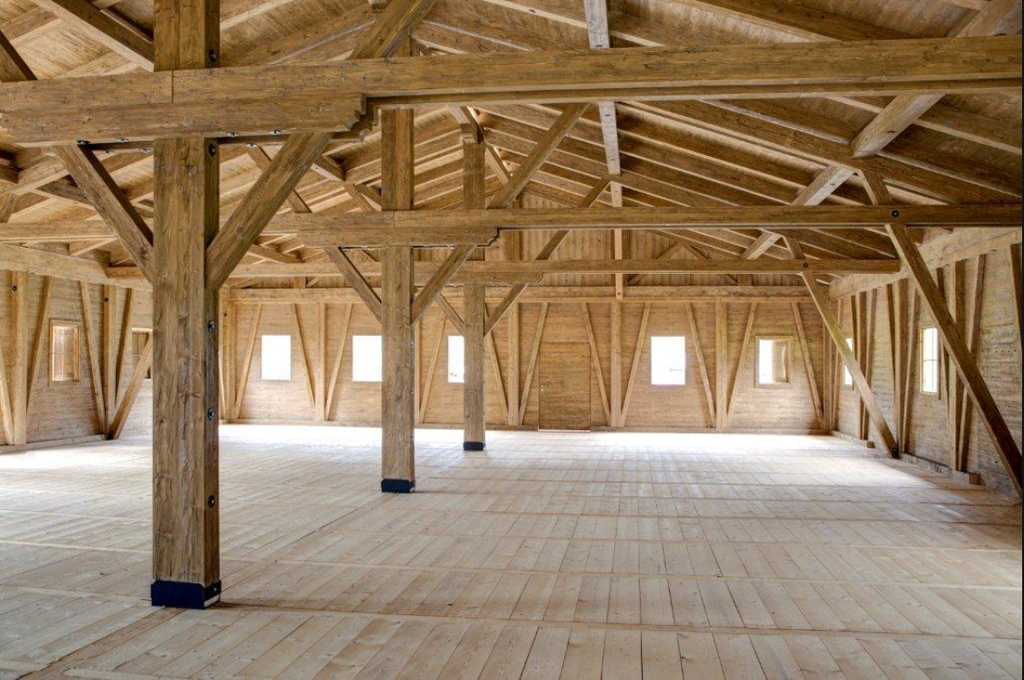 mobile alpine huts in different sizes
Description:

You can purchase our mobile alpine huts in three different versions. Each variant can of course also be fully furnished. For the furnishing click: here

variants:

mobile Alm simple
Basic construction: Multilayer boards painted on one side in old wood look
Roof: multi-layer panels, tarpaulin printed in shingle roof optics
Incl. floor

mobile alp normal
Basic construction: timber frame construction, outer facade in old timber,
Inside multilayer board painted in old wood look
Roof: Multi-layer boards, tarpaulin printed in shingle roof,
Optics, soffit with semi-circular rings Incl. base
mobile Alm exclusive
Basic construction: timber frame construction, outer facade chipped in old wood,
Interior with sunburnt boards Individual wall elements
are insulated with rock wool Roof: Pent roof with larch boarded roofing
Bottom view with semicircles Incl. floor

Sizes:
The mobile cabins are available in the following standard sizes:

10m long 8m wide incl. 2m terrace
12m long 8m wide incl. 2m terrace
20m long 8m wide incl. 2m terrace

The hut can be individually extended with 8x4m modules up to a length of 26m.